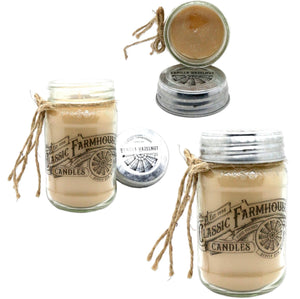 Vanilla Hazlenut 14 oz Mason Jar Candle
A delectable blend of creamy vanilla with a hint of almond. A mouth watering combinations of toasted hazelnuts and creamy vanilla, strong and sweet nutty undertones mixed with buttercream, vanilla, cake, coffee, coconut, macadamia milk, toasted almond merged with cream and almonds topped with golden amber to permeate your senses as you sip your warm latte on a chilly winter morning.
Farmhouse Chic Mason Jar Candle with galvanized lid. Is hand poured in the USA.