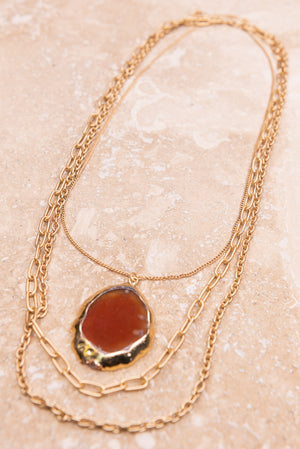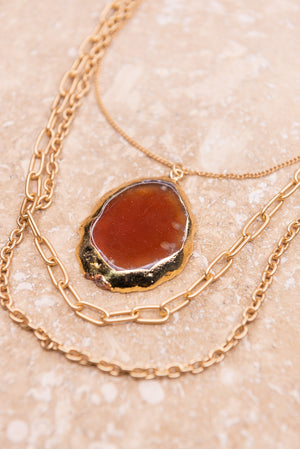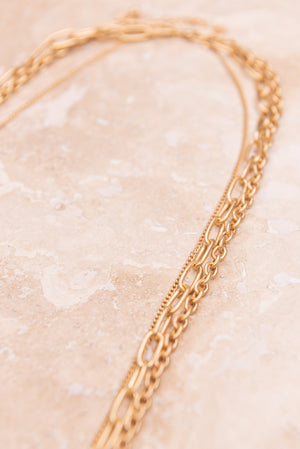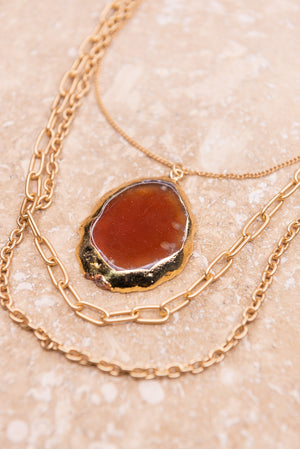 Missy Necklace-Amber
Triple brushed gold chain necklace with a slice agate stone in Dark Amber pendant . This beautiful long necklace is a 3 layer style with each chain having it own unique look. All chains are connected using a lobster claw clasp
Please expect some variation in color/texture due to natural material.
Chain Lengths Skinny chain link 22" Medium chain link 30" Large chain link 28" Agate stone vary 1-2 " wide 1-2"long All measurements are approx.